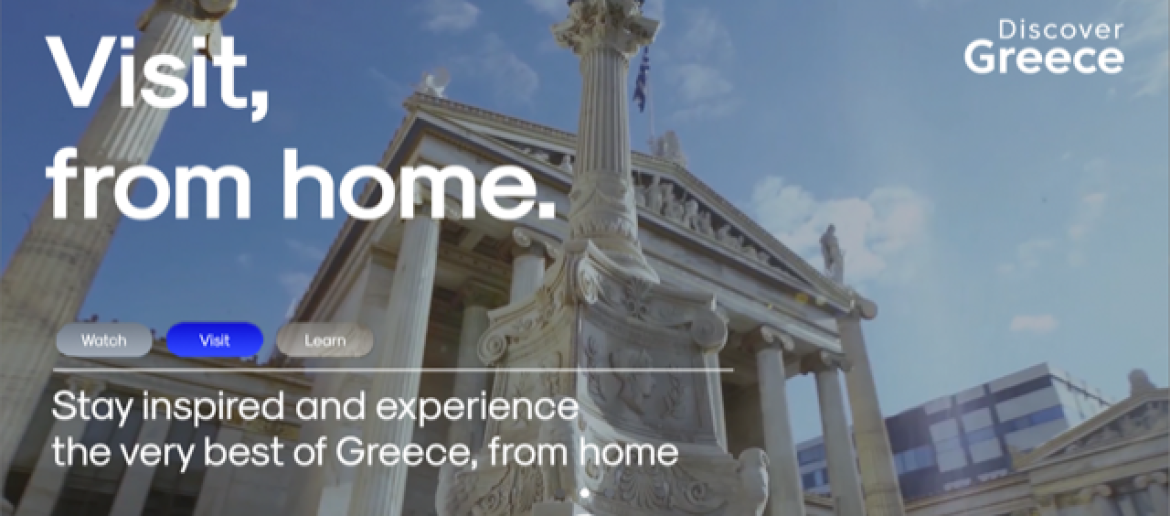 #greecefromhome
Stay safe, stay home.
It's time to stay at home and hit the pause button. In these uncertain times, your health and the wellbeing of your loved ones is what matters most. But that doesn't mean we have to stop connecting, being inspired and learning – maybe more now than ever before.
So this is where we share our love for Greece – connecting you with Greeks doing amazing things on our YouTube channel and letting you experience the best of Greece right now, on Discovergreece.com.
And if you work in tourism or any other sector, as an individual or business, you can learn new digital skills through a series of free courses in partnership with Google.
Wherever you are, while we're apart at home, let's stay together.
Dreaming is half the holiday.
You're at home, but that doesn't mean your mind can't travel. Greece means so many things to so many different people, so here's your chance to experience it all.
The archaeological sites and museums, the glorious sea, the mountains and lakes, the villages and traditions, even gastro and walking tours – exploring, sailing, hiking, rafting, tasting, discovering… all from the safety of your home.
Until we're able to be together again, let's stay inspired.
We know that this time presents unique challenges for businesses and professionals. Digital skills are more important than ever – whether you're working from home, connecting with your customers or distance learning – so we want to help you with the free online training courses provided by Grow with Google.
They are flexible and personalised, designed to build your confidence and skills. Learn about creating a digital marketing plan, using social media effectively, the art of storytelling and so much more. Staying at home can also mean staying ahead.