COMBI Electric Propulsion Systems
Founded in 1979 in the picturesque waterside town of Giethoorn (known to some as the Venice of the Netherlands) with a mission to supply hire vessels with environmentally friendly propulsion. 4 decades later hundreds of Combi electric motors power boats, carrying thousands of tourists and locals navigating the beautiful waterways of the town daily. In recent years Combi expanded into a larger modern production facility just a few kilometres away from Giethoorn in Vollenhove (The Netherlands).
Combi's dedication to high quality and specially developed marine electric drive systems has helped them to reach the position of one of the leading international suppliers of high-performance propulsion solutions for the maritime market. They are an innovative company specializing in the development of green power systems for all types of vessels. Combi started out producing electric outboards, gaining experience in the field they steadily expanded the range to include inboard motors. A wide range of both air and liquid cooled electric motors of 5KW-50KW are available. All are developed in house, Combi know what is important for the customer. Their systems are easy to install, plug and play, practical in use and compact.
A Combi system in your boat is not only virtually silent there is also very litle vibration and therefore is wonderfully comfortable when sailing with a Combi motor.
What does COMBI stand for?
Durability and efficiency is what Combi stands for. They are constantly working on the development and optimization of their products. They are happy to be the pioneer in the market of electric propulsion. In addition to a standard line of in-and outboard electric motors, they can also offer custom build solutions. They are here to give us advice and support for new builds or existing situations, start-ups or long-standing companies.
High Performance
COMBI is constantly working on the optimization of their products in order to achieve the highest possible output. They want to get the most out of technology and design.
Proven Durability
COMBI's first motors were installed in private and commercial fleets in 1981 and are still in service today.
The COMBI Electric Propulsion Systems
COMBI uses the most recent techniques to build their motors. Their products are robust, durable, innovative and are all based on a simple 'Plug and Play' formula.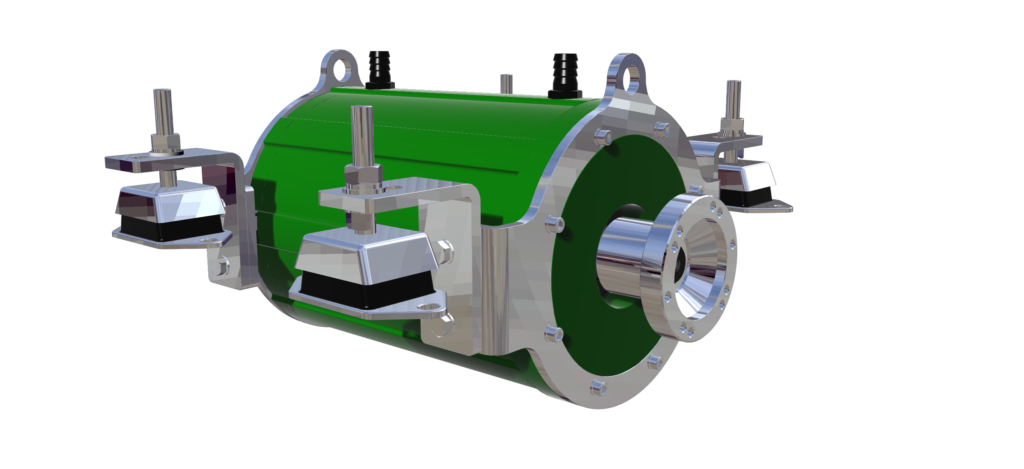 INBOARD
Electrical Inboard motors; Small in size, but large in performance.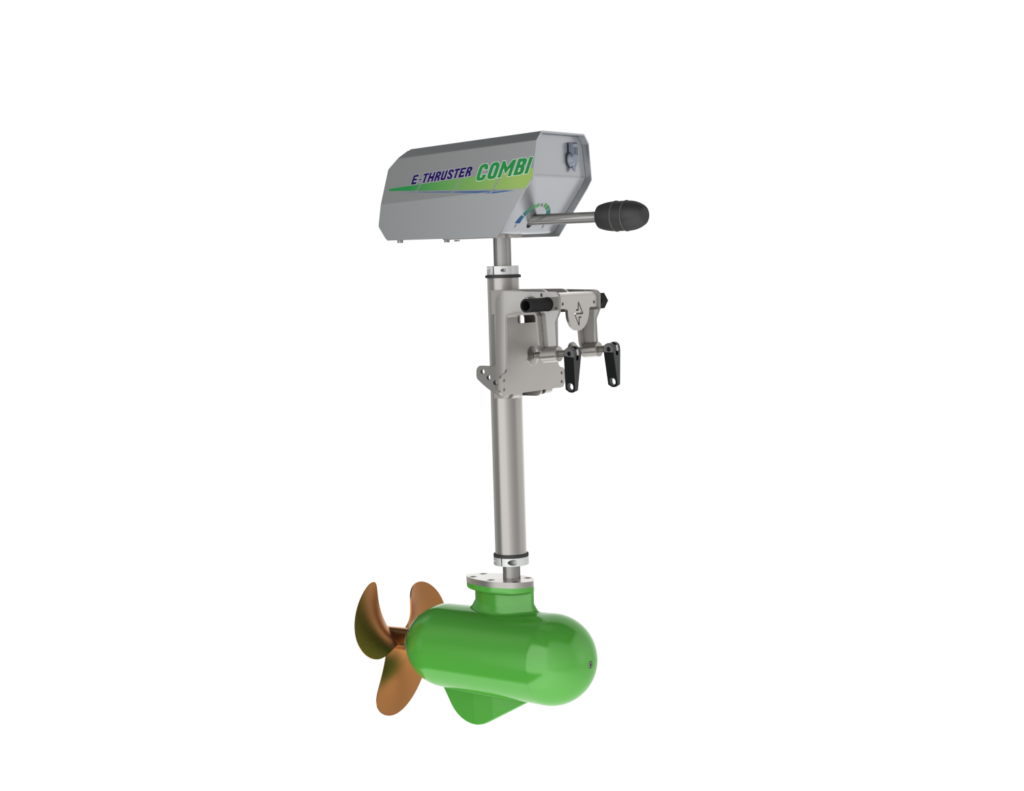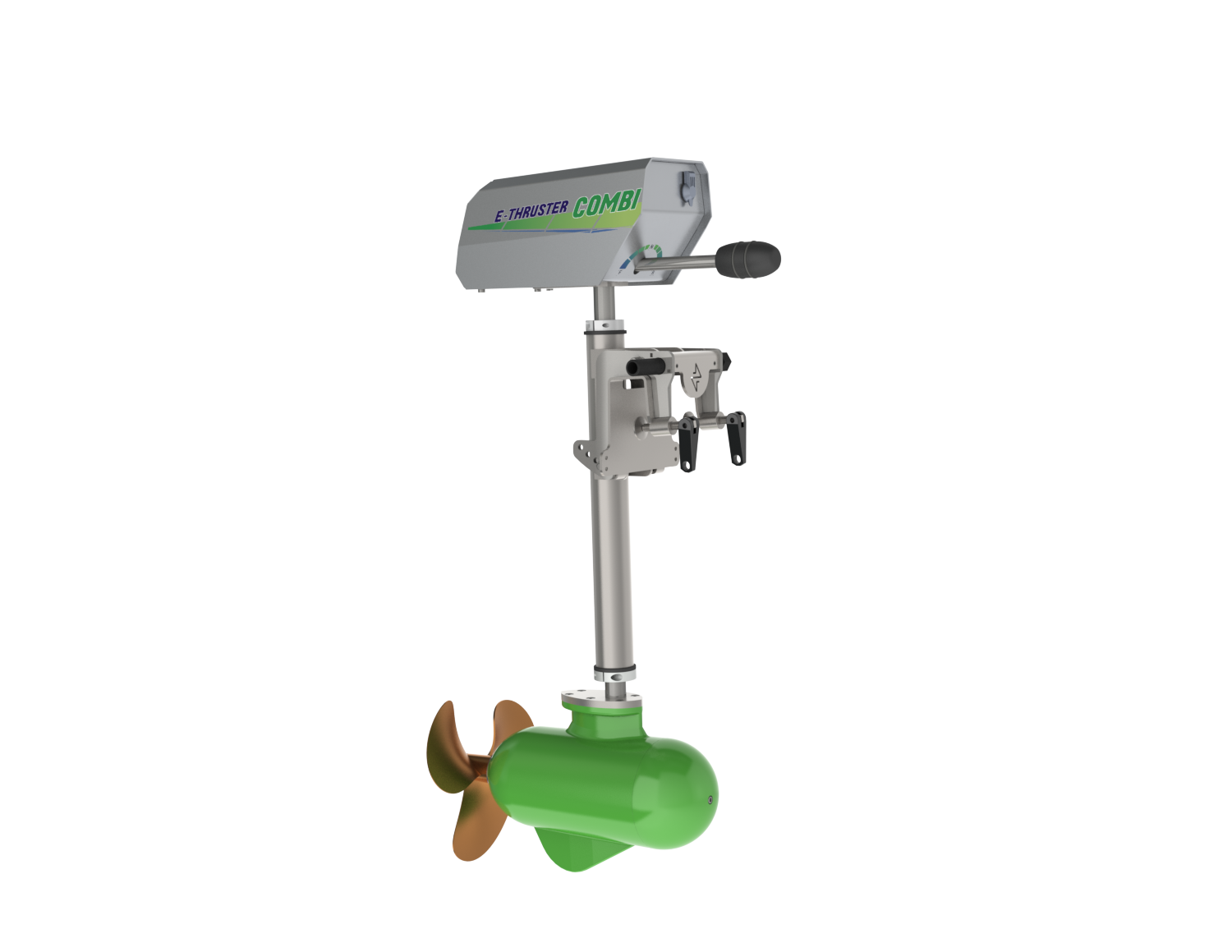 OUTBOARD
Combi E-Thruster Outboard motors; Whisper quiet, robust & reliable.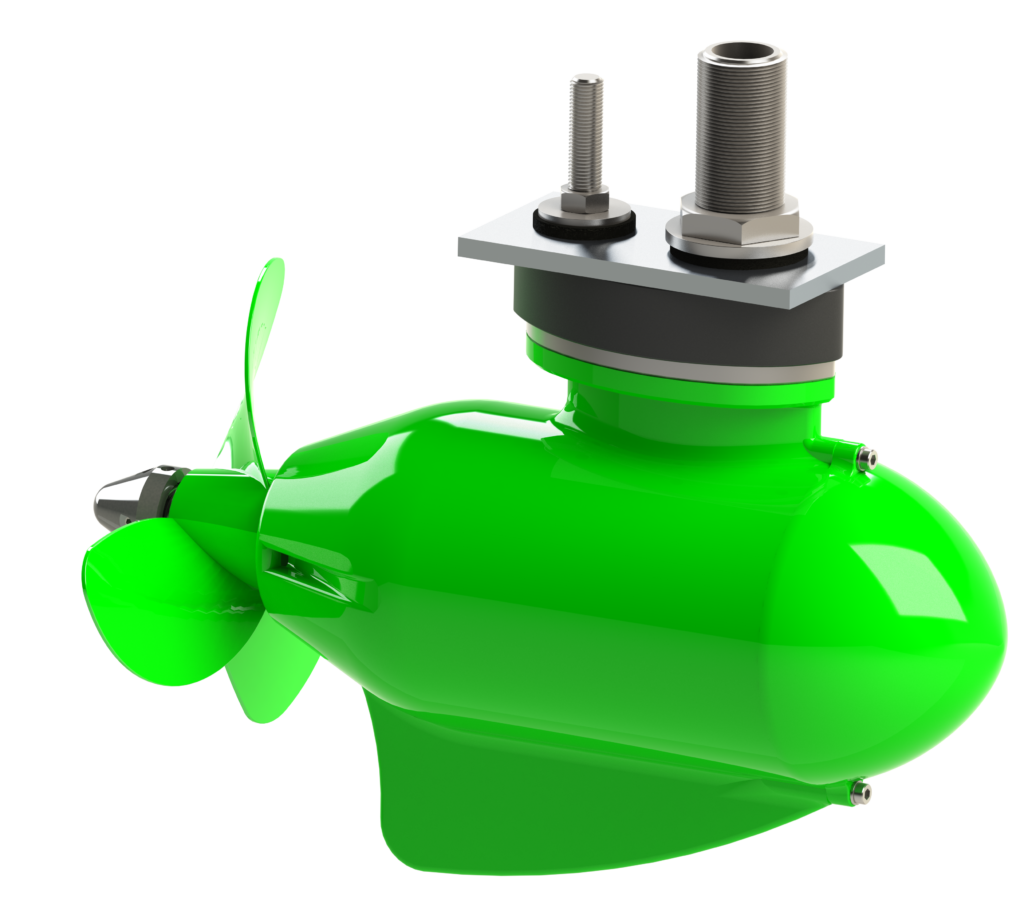 NAUTIC POD
Nautic saildrive / steerable POD motors; Compact, durable & quiet.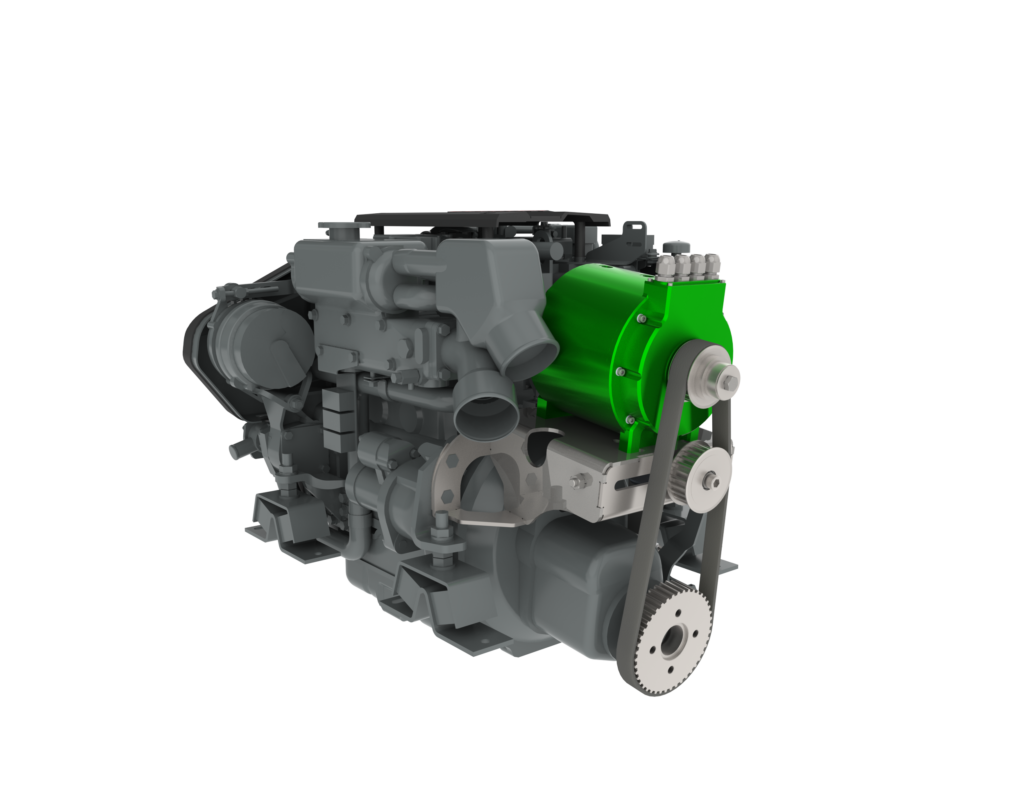 HYBRID
Combi Parallel hybrid systems; Powerful, very efficient & durable.
INBOARD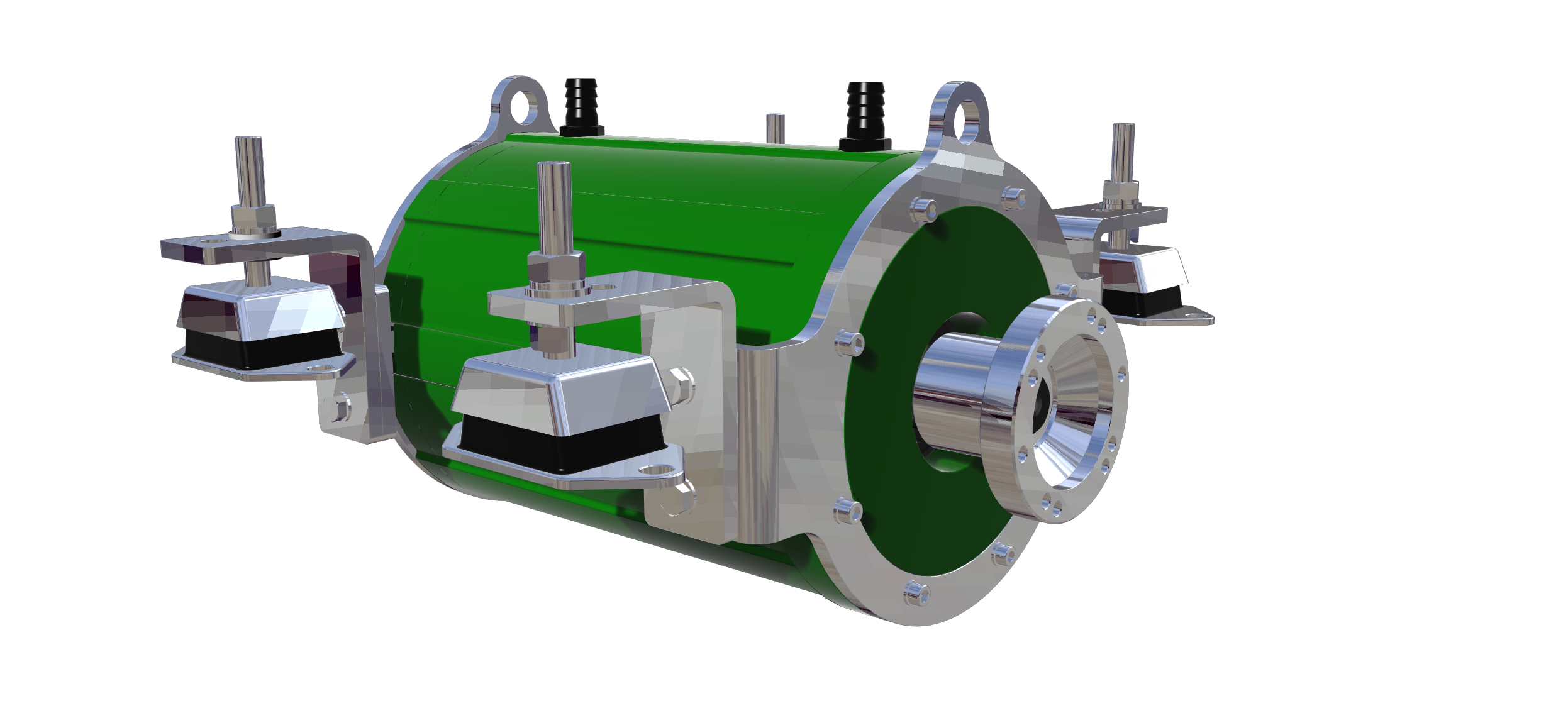 Why COMBI inboard
All kinds of watercraft have been built over the past 75 years with an internal combustion engine in mind for its propulsion. Now with green options playing a big part of the present and future, we are able to help customers through all stages of the conversion journey, tailoring solutions to replace any engine in any vessel.
We also provide complete systems for new builds be they leisure, charter or commercial vessels. We're able to help all our customers reap the benefits of modern electric drive systems. Combi systems can be fited to virtually any existing shaft and propeller installation.
Combi systems are compact in their construction with many components self-contained within the motor. Cable connections are plug and play for ease of use. Motor comes ready to mount for ease of installation. A Combi system brings with it the cost saving benefits of no high fuel prices, maintenance costs are minimal and systems are long lasting, all of this along with being environmentally friendly.
Motor
Combi motors come in a variety of options including AC A-synchronic motors in both air and liquid cooled versions and BLDC PM Motors. Each have their own benefits depending on the required situation. All motors can be used as a direct drive for silent comfortable cruising. We are always happy to advise you in deciding the best option for needs.

Easy Installation



Combi's inboard motors are compact for easy installation. The flexible mounts allows for fiting on most engine beds. Cooling systems are available for both fresh & salt water. All Combi systems come with plug-&-play electrical connections.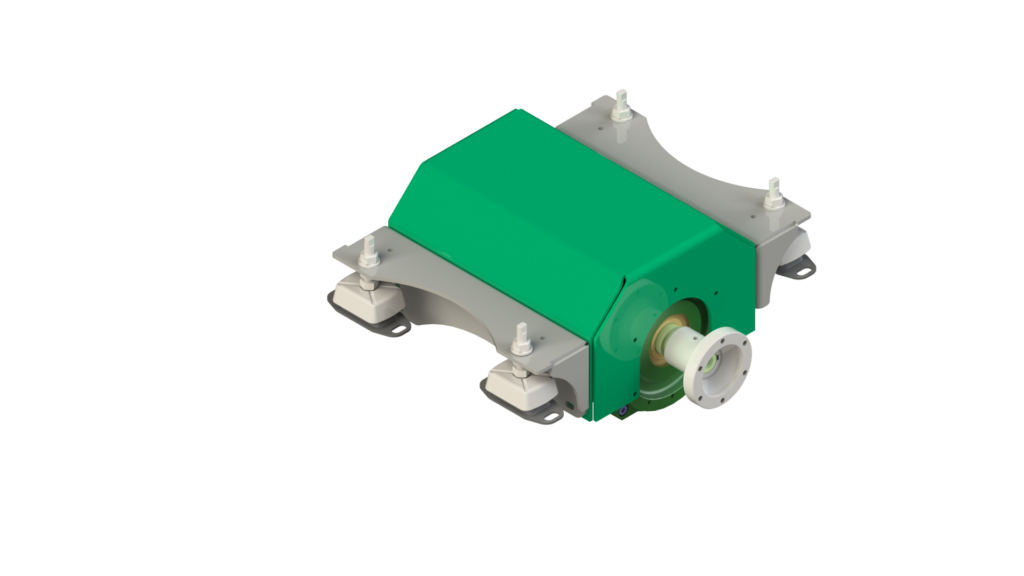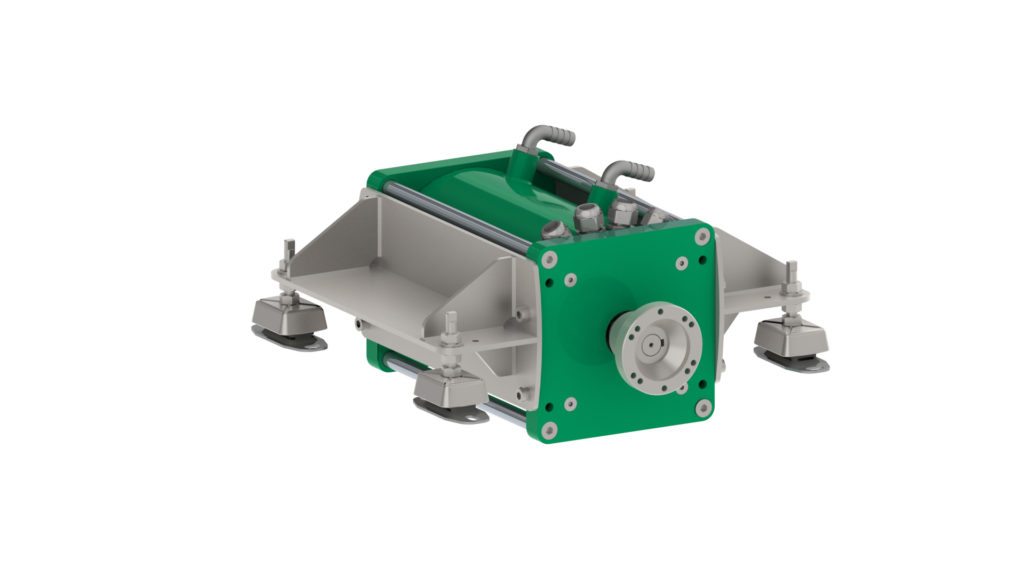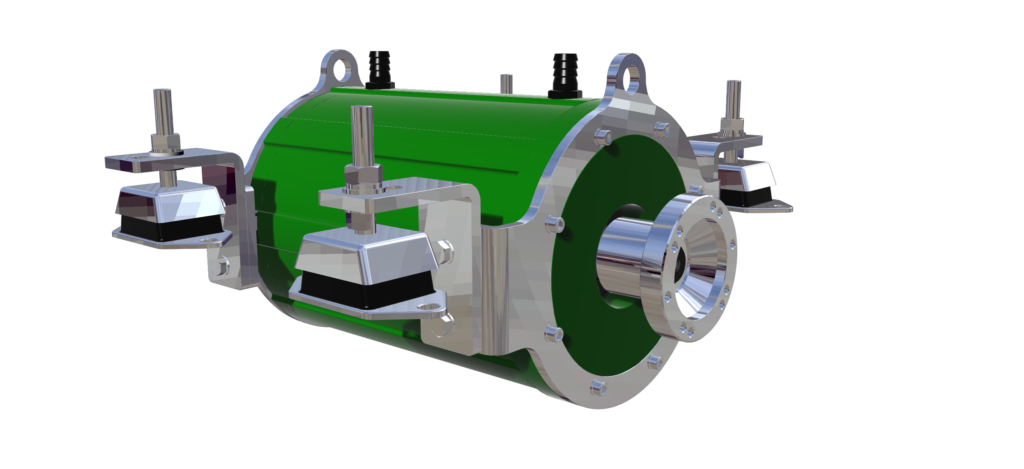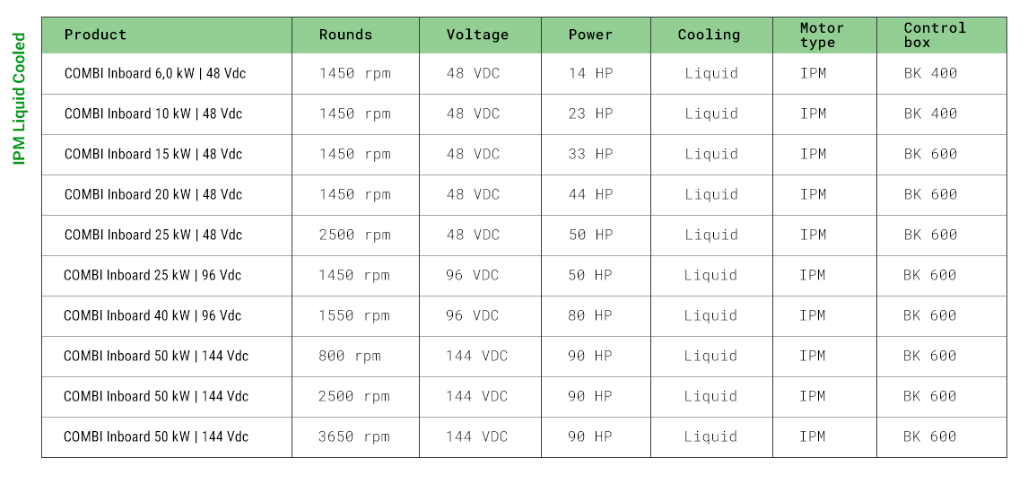 OUTBOARD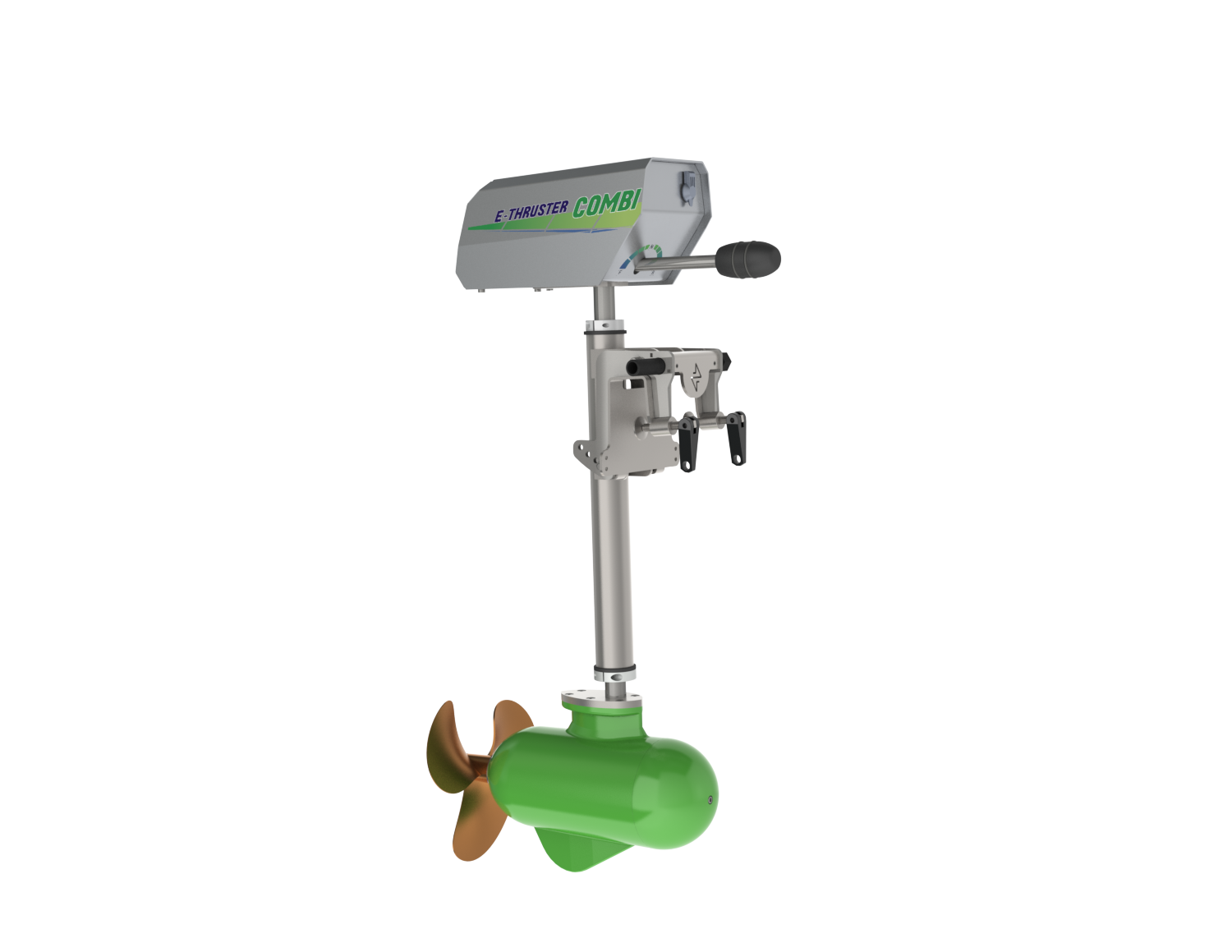 Why COMBI outboard

Whether you are looking for tiller or remote steering Combi E-Thrusters offer the ideal solution. Long and short shaft options are available in both standard outboard and tiller steered versions of this smooth silent propulsion unit.
Combi E-Thrusters are extremely quiet, these near silent outboards allow you to enjoy the sounds of the water and nature around you may otherwise miss when motoring. Cruising with Combi is sailing without the worry of producing harmful co2 emissions. With Combis optimised design of the latest motor and systems technologies their outboards offer high efficiency at low power.
Robustness and reliability are the key features of the Combi E-Thruster. Long term use is at the heart of their hydrodynamic design, these thrusters are tough and highly efficient. Asynchronous AC and synchronous brushless PM motors are used in the range giving a low maintenance user friendly and highly variable product.
Simple and Robust to use

Combi produce their product in house and closely manage the development of the outboard thrusters, keeping good control over quality and durability of their engines. The thrusters are robustly
built to withstand the everyday rigor of charter and commercial markets. Whilst also providing a long lasting product in a leisure setting. The combi 500s was first produced in 1981and are still in service today. For the past 40 years this unit has racked up over 900hrs a season getting close to 40,000 hrs of work. Showing that the Combi outboard thrusters are truely robust and reliable for more than 40 years.
Standard or Tiller Version

Combi's E-Thruster is available in two models the standard outboard and the tiller version. All components are within the housing of the standard outboard whilst the tiller version has a remote
mounted control box; this unit is ideal for installation within an engine well. The combi designed mechanical throtle fited to the out board can not be rotated out of position and is durable enough
to withstand heavy use.
Remote Steering



If you are looking for an electric outboard suitable of matching up with your existing remote steering set up then look no further. Combi provide a special fitting kit for just this type of installation.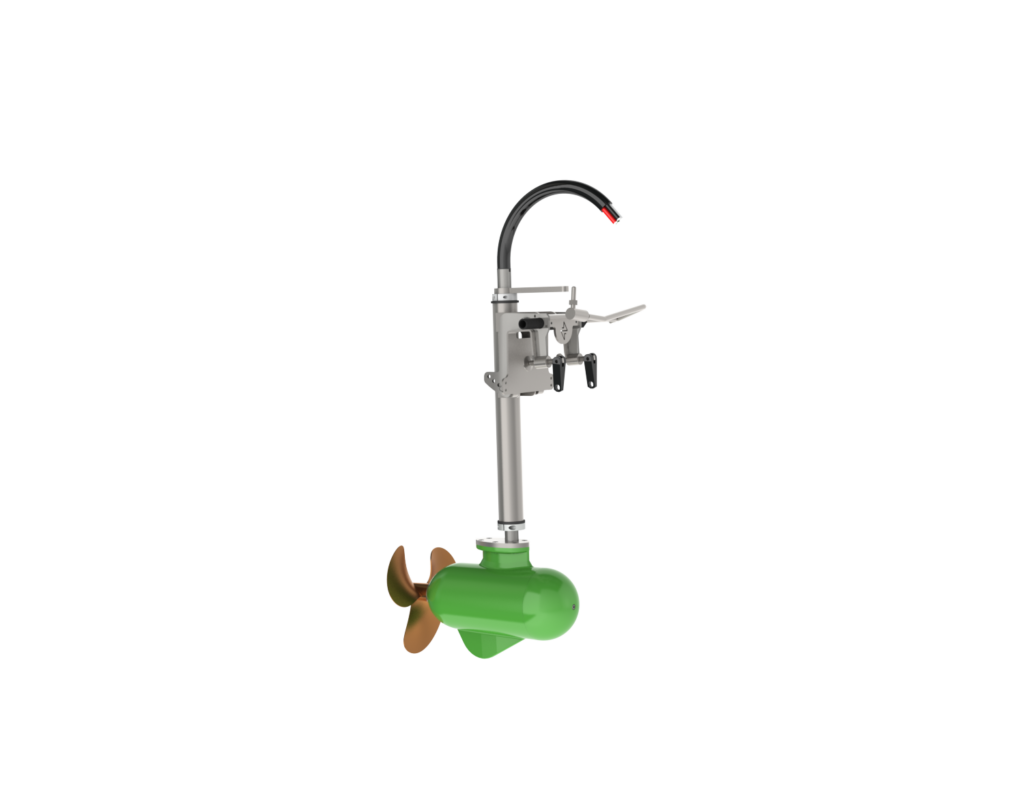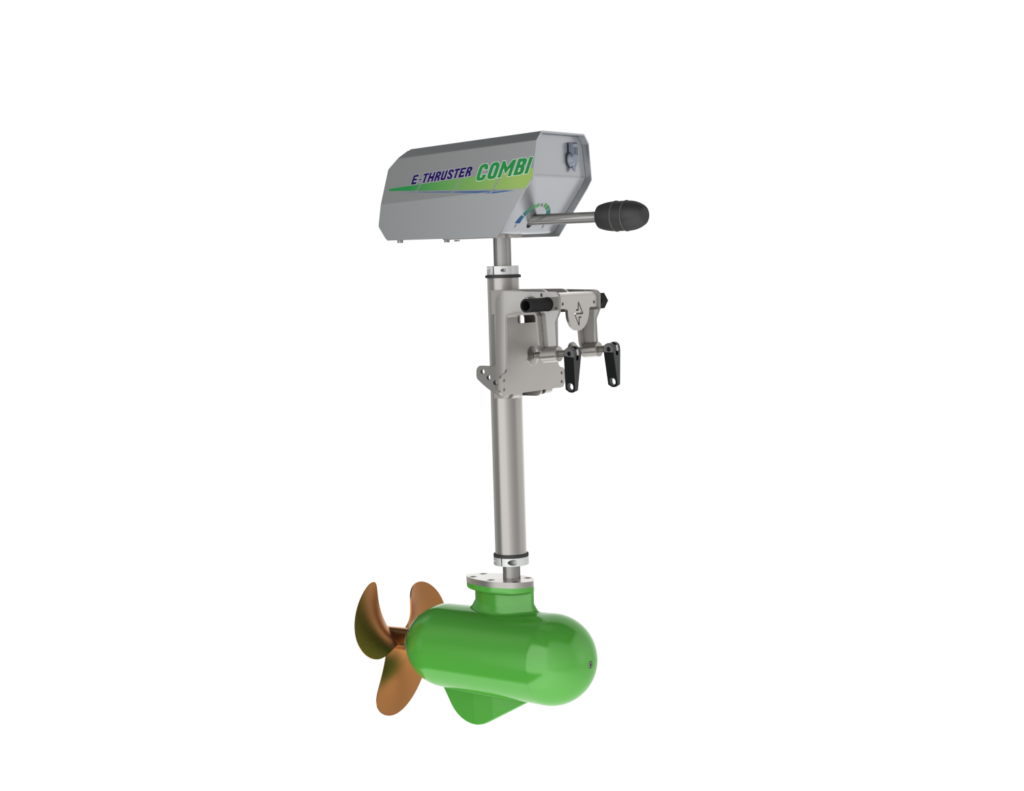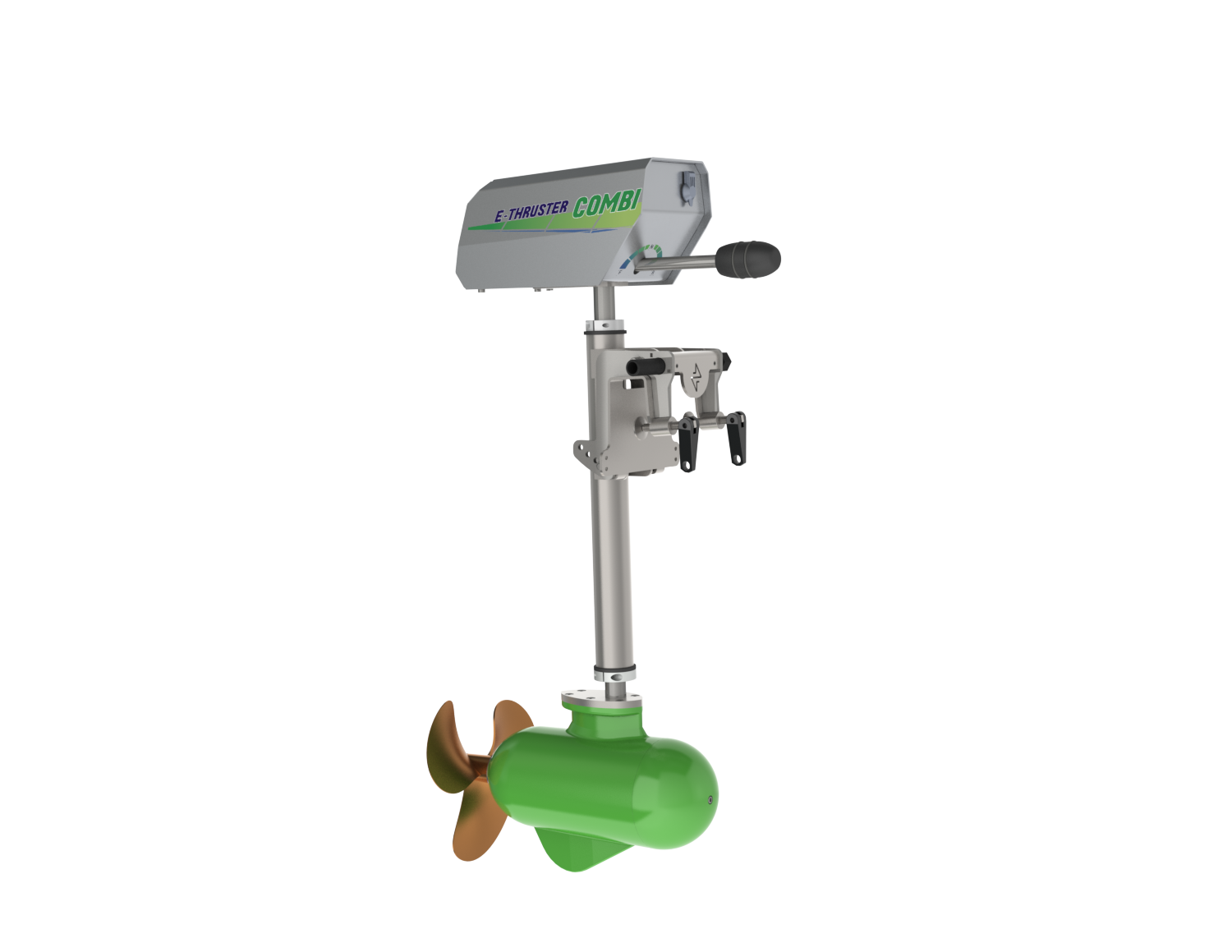 Specifications
Combi's robust and heavy-duty E-thruster range is available in 1-3.5 kw. All available either short or
long shaft. 24 and 48volt dc motors are used depending on unit size. Tilt function is also available.


NAUTIC POD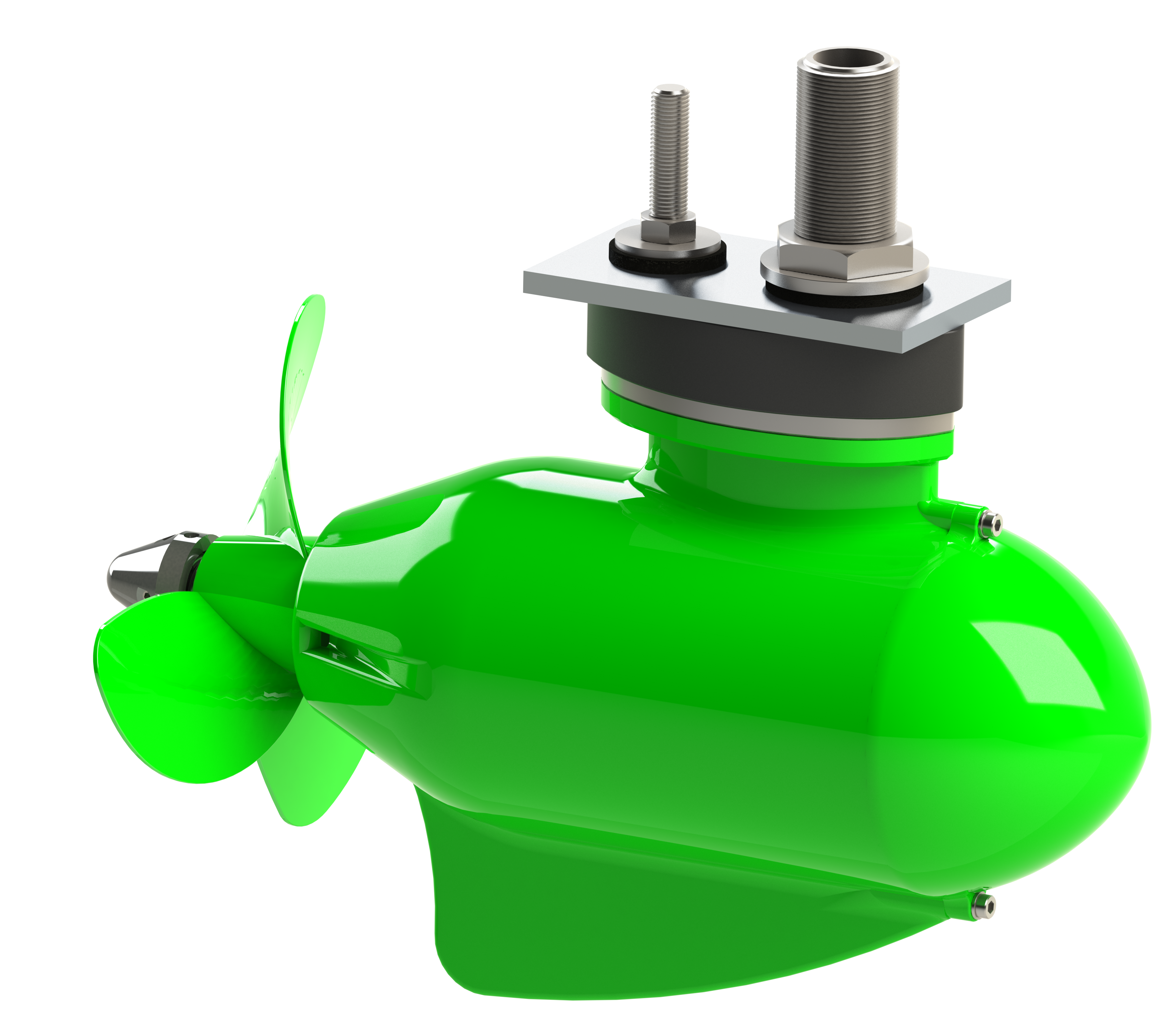 Why COMBI nautic pods
As with all Combi products the pods are typically durable, reliable, and efficiently designed. Built to last and provide maximum performance. Supplied with control box and a side mounting joystick as standard the Combi Nautic is an ideal solution for anybody looking for a pod engine. Ready made plug and play packages are supplied for easy installation with no need for extensive technical know-how. Silent environmentally friendly boating is a reality with Combi Nautic. Using either asynchronous AC or synchronous brushless PM motors the Combi Nautic line are user friendly, low maintenance and easy to install. Fixed pod sail drive or steerable pod versions are available, for a silent boating experience. Custom options such as such as fitting the motor within a rudder blade is also possible.
Extremely quiet, very low maintenance and highly efficient Combi pods can transform a vessel with a combustion engine in to a whisper quiet boat.
Unique Features

Hydrodynamic design, robust materials and brushless motors across all motors in the range make the Combi Nautic low maintenance, highly efficient, powerful and long lasting. Seawater resistant stainless connectors are used for extra durability. Combi Nautic pods come with stepless speed control to manage the advanced power electronics. Integrated front to back switching in the joystick means all functions can be used with a single hand. Systems are supplied prebuilt. All necessary drawings can be provided to help you prepare for installation. Full support is offered for self-installation.
Sail Drive (Fixed) or Steerable
The Sail Drive POD is fixed mount and is to be used with a rudder. Or for high manoeuvrability the Nautic Steerable POD. The steerable POD version can be controlled by tiller or a steering system and mounted in the rudder trunk. Compact in size, the POD is a powerful solution in a robust casing. The external control box can be fited in any boat and is available with or without an aluminium mounting plate. Systems are plug and play following the Combi easy connection philosophy.
Customised solutions for catamarans or vessels requiring twin drives are available.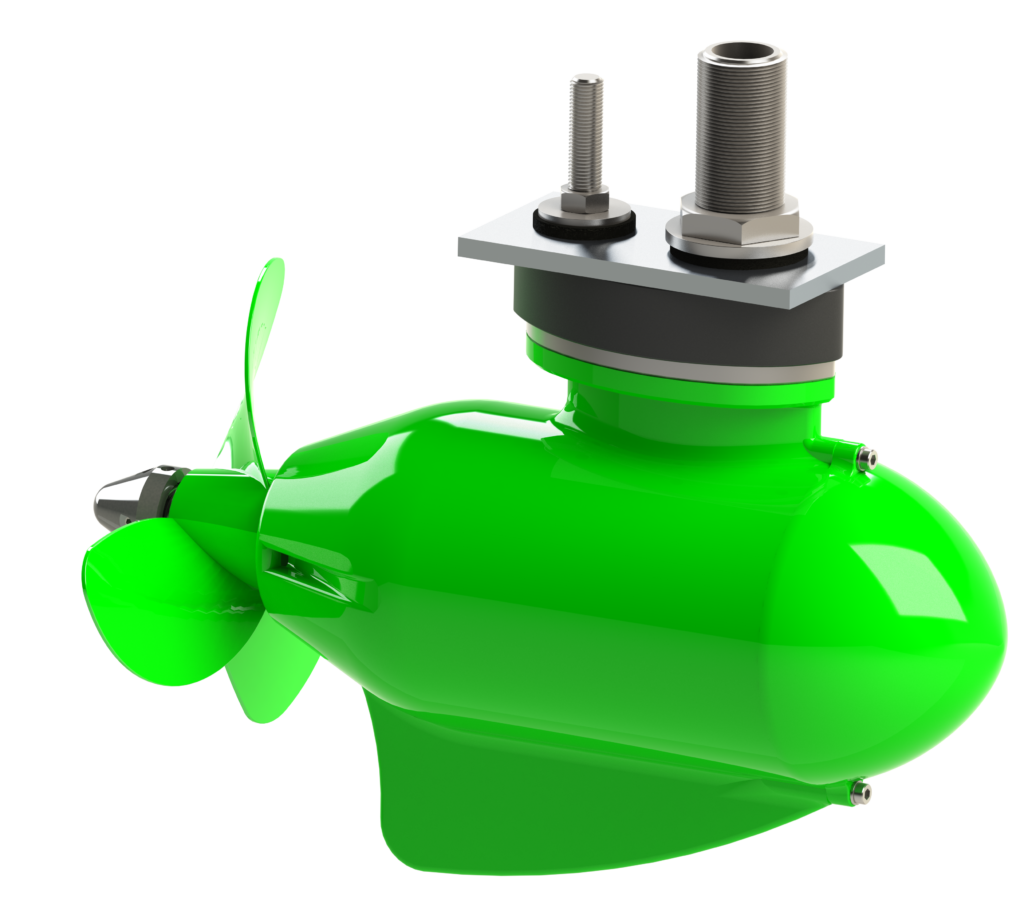 Specifications
Available in capacities ranging from 1 kW to 15KW and battery voltages of 24 and 48volts DC
depending on the motor. For the steerable POD steering shaft lengths of 0.45/0.55/0.70/1.00 meter
are available.


HYBRID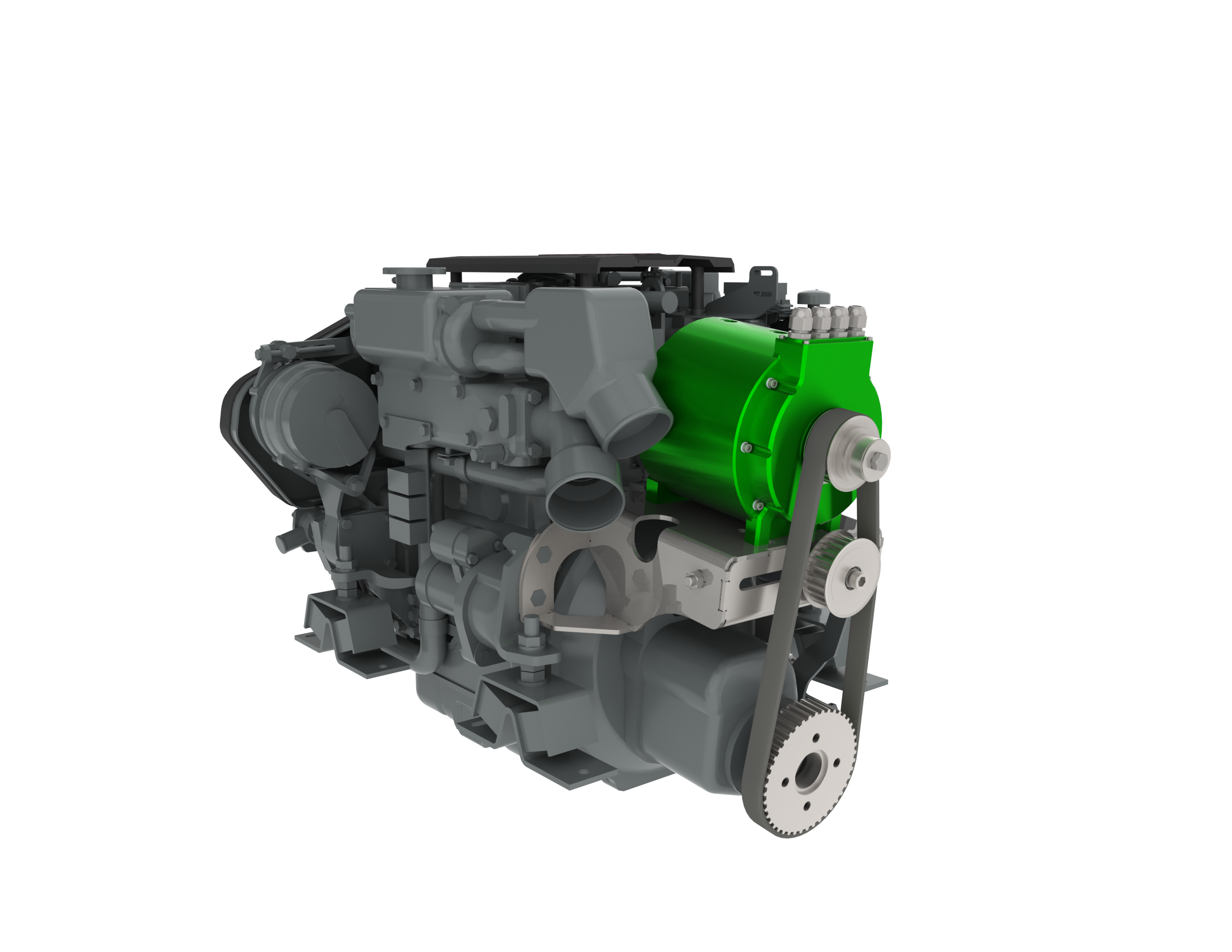 Why COMBI hybrid
The unique Combi Hybrid model offers a dual fuel solution, giving the customer a combination of a long-trusted combustion engine and new clean quiet running. The Combi E-drive will generate power to charge the bateries when running on the conventional engine power. Combining two types of propulsion systems, you can benefit from clean quite cruising and the knowledge you can get home on a more powerful engine power should weather change for the worse. The Combi Hybrid is suitable for almost every boat. The system can be fited to many types of diesels and virtually any propeller shaft.
The Combi hybrid is compact and practical. The water-cooled E-drives can be fited to many different engines such as Nanni, Yanmar, Vetus, Solé, Volvo and many more, using their standard bracket of skid kits. Top quality parts are used to construct the brushless virtually maintenance free E-drives.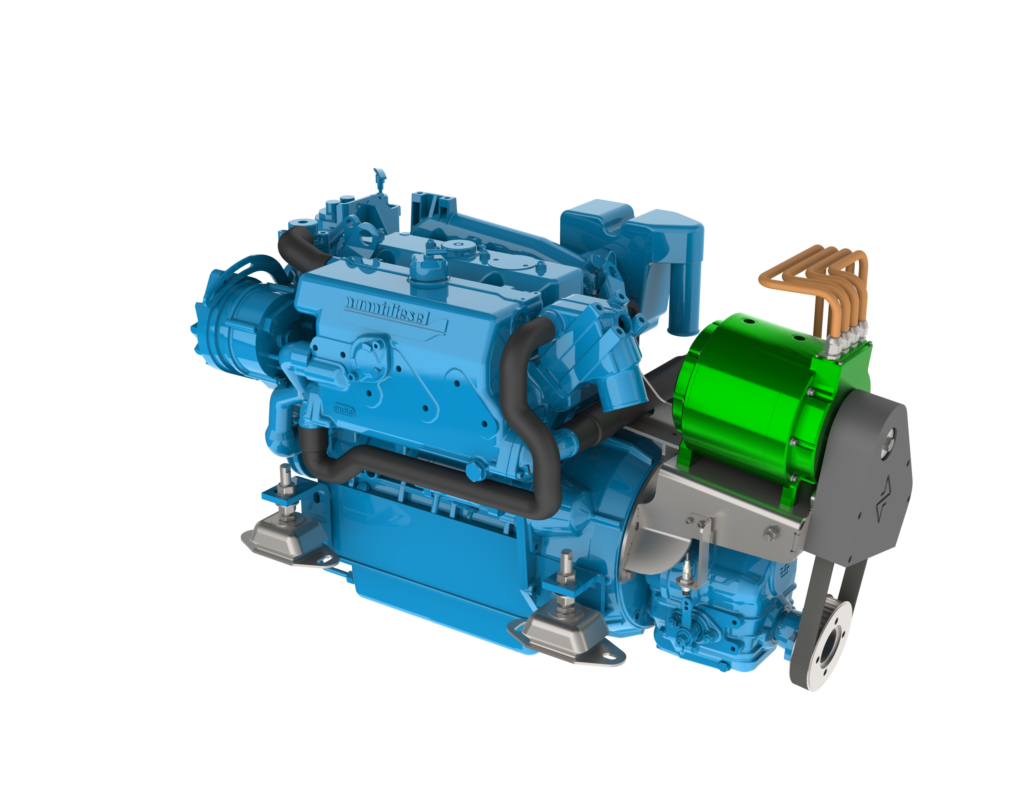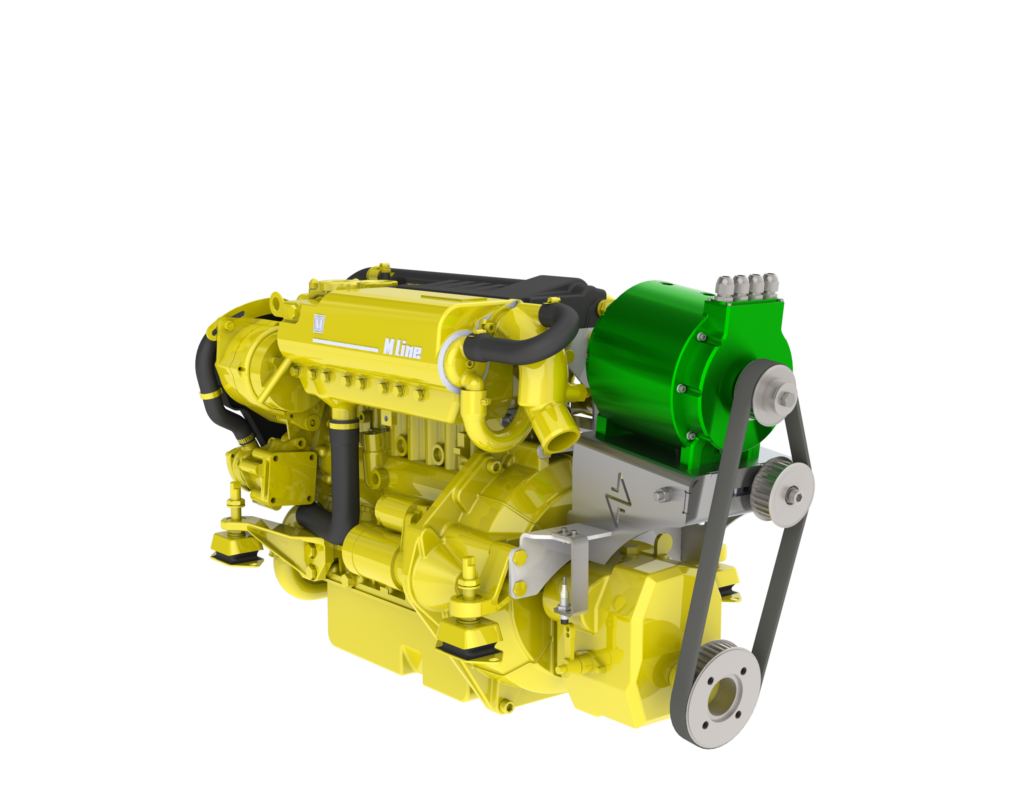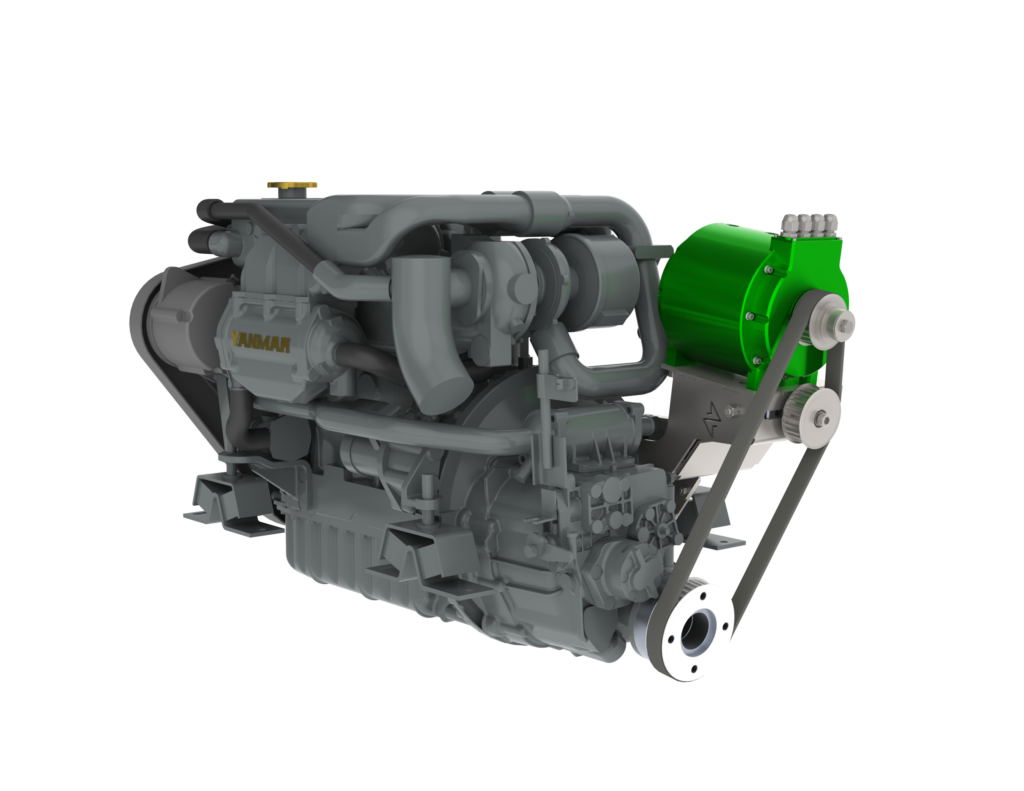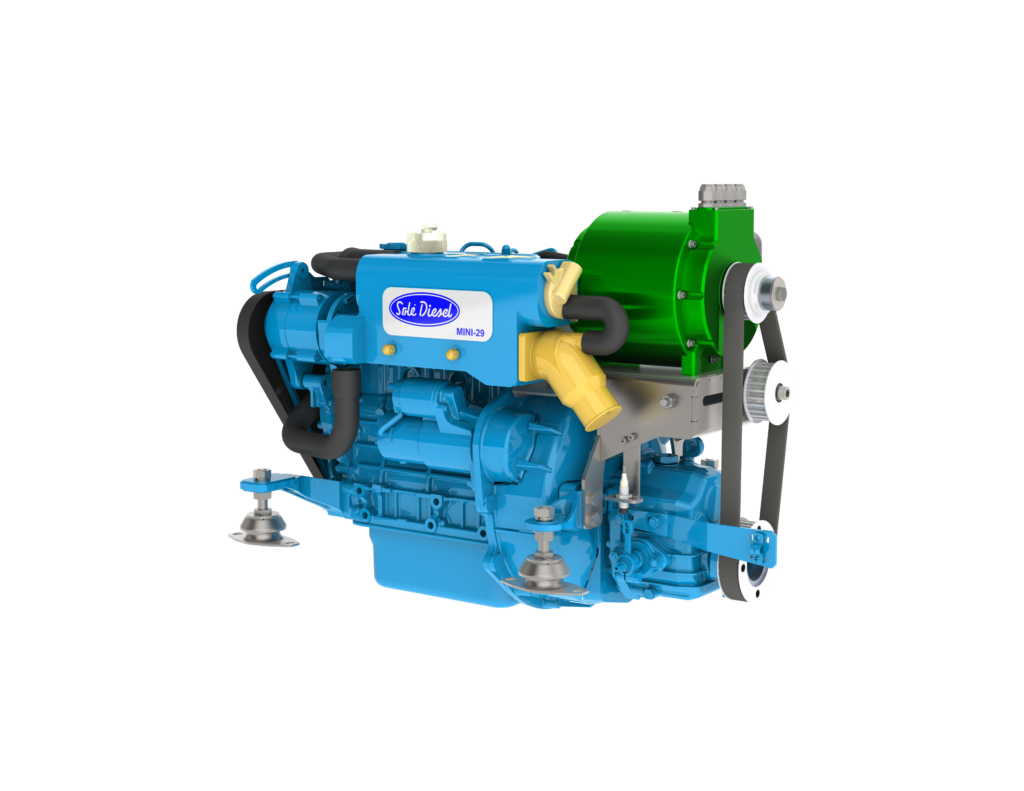 The combi Hybrids design allows it to run at the same speed as the existing engine. While under engine power the Combi motor generates power to recharge the battery pack. The Combi Hybrids Plug-and-play system and compact design make it easy to install.